Add to wishlist
$ 60.00
Shampoo and deep conditioning and style
WIG DROP SERVICES MUST BE SCHEDULED.  BEFORE OR AFTER CHECKOUT COMPLETE THE FORM HERE
Description
Drop your wig off and we will have it washed and styled ready for you, two days later….Along with clarifying rinse to remove buildup.
Once you've purchased this you will be required to fill out the form for styling details, drop off date and time, and/or any other wig maintenance needed.
Human Hair Only!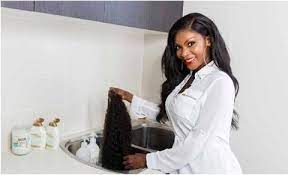 WIG DROP SERVICES MUST BE SCHEDULED.  PLEASE COMPLETE YOUR PURCHASE BY ALSO SUBMITTING THE FORM HERE
Only logged in customers who have purchased this product may leave a review.