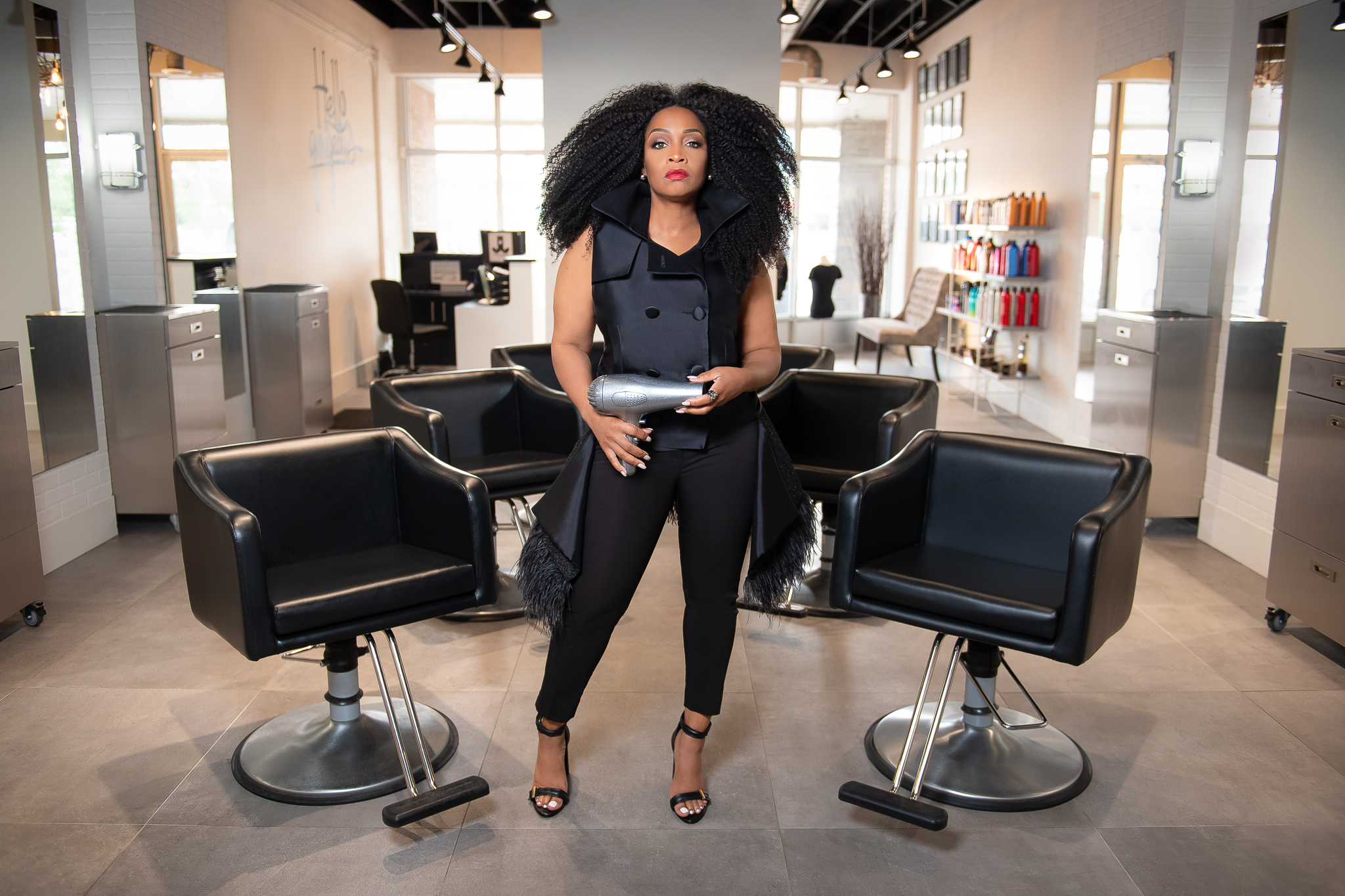 Contessa's Elite Master Hairstylist Finalist, Janet Jackson is the Founder & CEO of JouJou Hair Studio.  As a hairstylist whose passion for hair is unmatched and with over 20 years of experience;  Janet has done numerous appearances on TV, and styled the locks of notable celebrities such as Winnie Harlow, Rita Ora, Iman, Kim Fields, Marci Ien, Tracy Moore, Usher, Stephan James, Keshia Chante, Miguel and countless others.
Janet is no "amateur" when it comes to providing the highest quality hair services for even the most particular clients and JouJou Hair Studio is a true reflection of this.
Using her own work as the standard, Janet has successfully assembled a team of talented and professional hair artists who not only style ALL hair types but also identify each individual's hair needs. "Hair Care First" is our motto.
Janet considers her ability to work with ALL hair types and knowledge of products in the beauty industry; to be the key to her success story.  She continues to educate herself and perfect her skills in order to set herself apart from the rest, making her one of the most sought-after Hairstylists & Beauty Experts in the industry.
Janet's burning passion has been the driving force behind many of her accomplishments.  To see more of Janet's work, and what projects she works on outside of her studio, click the link below:
Website: JanetJacksonHairstylist.com
Instagram Page: @JanetJacksonHairstylist