JouJou T-Shirt Promo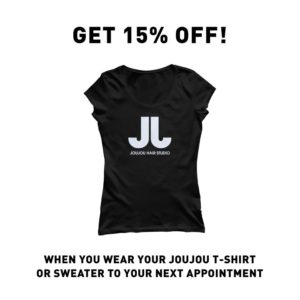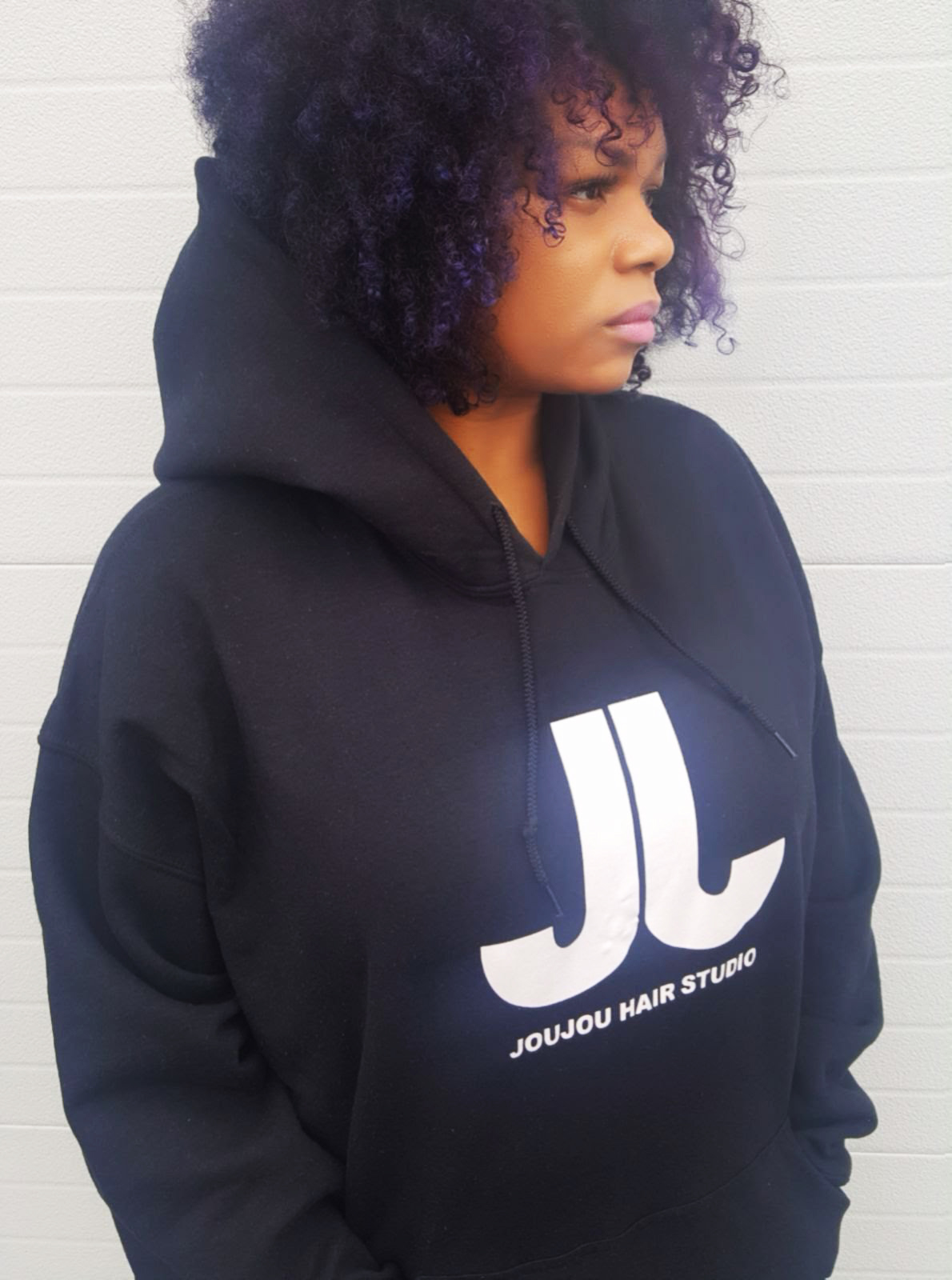 Want to rep one of the hottest Salons in the city; be stylish and on trend at the same time? Well now you can!!
JouJou T-shirts and Hoodies are now available for purchase! Our JouJou T-Shirts are available for $25 and our JouJou Hoodies are now available for $40!
You'll receive 15% off your service EVERY TIME you rock your JouJou T-shirt or Hoodie to your appointment with us here at our Studio.
** (T-shirt or Hoodie has to be visible not covered, coming and leaving our Studio. Cannot be combined with any other offer). **
Ready to purchase YOUR JouJou apparel? Please fill out the contact form when you click the link below. Also don't forget to add your choice of size for your hoodie or t-shirt, and round or V-neck (for t-shirts only) in the "message" section.
To buy a JouJou T-shirt or Hoodie, click here  
**PLEASE NOTE** prices subject to change without notice.
JouJou Point System
For every $50 dollars you spend on services at JouJou Hair Studio, you'll receive 1 point (equal to $1 dollar).  Once you have $10, you can apply it to any service or retail products of your choice! OR…. You can continue to save your points to get an even larger discount! You may already be collecting points, so inquire about YOUR points the next time you visit our Studio!