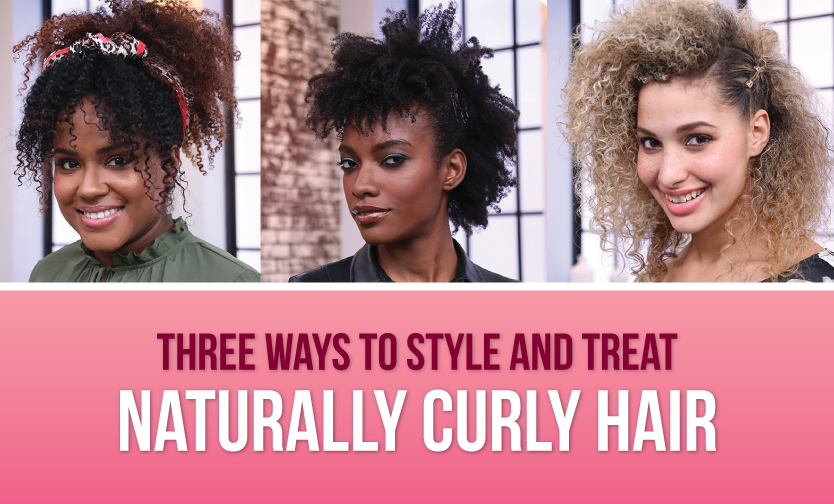 It's 2019 and there is finally a huge conversation happening around hair, notably around black hair. Most recently in a piece for Teen Vogue, model Olivia Anakwe called out hairstylists in the fashion world for their lack of ability to handle curls on women of colour. She says that although there has been an influx in inclusivity when it comes to diverse models, many teams are still not hiring stylists skilled enough to work with textured hair.
Lucky for us, #BossLady Janet Jackson has all the knowledge on how to celebrate and embrace our natural curls.
KNOW YOUR CURLS
There are three different types of curls, which mean they curl and react to products and frizz differently. Most of the time, people tend to battle with their curls rather than work with them. By knowing your curl type, you'll be able to easily enhance them.
The Hair Type classification system, originally created by hairstylist Andre Walker and later expanded on by the natural-hair community, breaks down curls into types and subtypes.
Type 1 – Straight hair
Type 2 (A to C) – Wavy to curly hair
Type 3 (A to C) – Curly to kinky hair
Type 4 (A to C) – Kinky to coily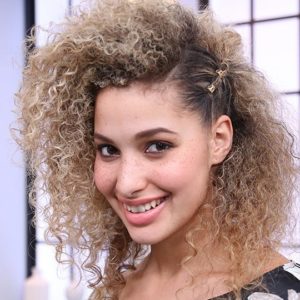 LOOK 1 – 3B CURLS
Use light gels and creams with extra moisture and serious frizz control. Finger combing or twisting works best with this curl type…and be generous with the product!
HOW-TO
Before drying, shake out your curls and let hair air dry or use a diffuser.
Once your curls are dry, rub a little pomade/cream paste into the palm of your hands and smooth over your hair gently to get rid of any frizz.
Do not use a brush or comb on your dry curls. Scrunch or pull them into shape.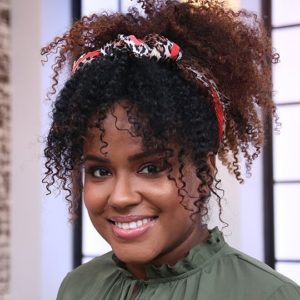 LOOK 2 – 4A COILS
Type 4 hair can be very tight. This curl tends to retain moisture better than any of the other type 4 hair, which means they also experience the least amount of shrinkage. Still, as you already know, your curls need some serious hydration to keep them healthy, especially if you're mainly doing wash-and-go.
HOW-TO
Co-washing is very important for curls. There are many companies that now sell co-washes.. but here's a great way to save money: wash your hair with you favourite conditioner! It's the same thing.
All curls need moisture…sometimes daily! Argan and coconut oils would be great for Curl types 3a to 4a! Also if you wash and go daily, put a few drops of your favourite oil into your spray water bottle. This will soften the water so it doesn't dry out your hair.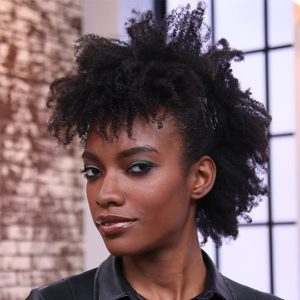 LOOK 3 – 4C COILS
This is on the tighter end of the spectrum of curls. These kinds of curls are prone to intense shrinkage. Although this hair isn't represented by one single texture (you can have fine and soft, coarse and wiry, or even a mix of both), it does tend to be the most delicate of the curl types, leading to breakage and dryness.
HOW TO
This hair type needs a heavier natural oil like olive, avocado, or grape seed oil. These natural oils will work wonders on this hair type and should be used on the scalp and hair strands!
For more info on how to style your curls, check out Janet's segment on The Social at the link here!