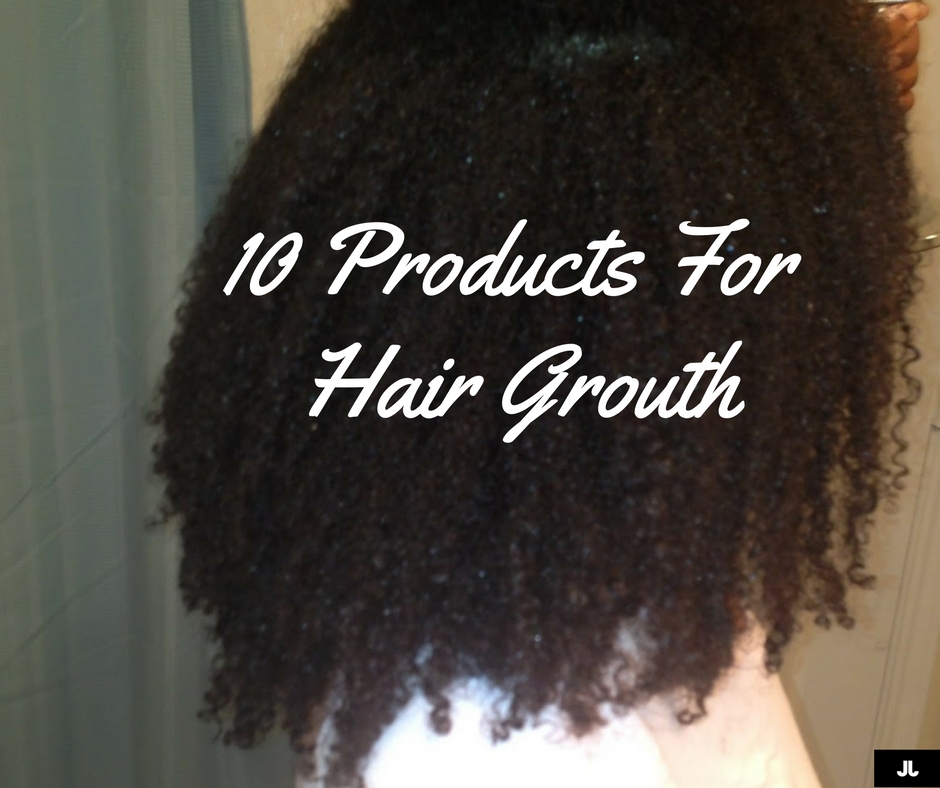 Hair Growth is probably the number one thing all hair types can agree on that they strive for the most. Now, we must admit that there are numerous factors that contribute to whether or not your hair is growing, like blocked pores from product build up or a dirty scalp or simply not giving your body enough fluids.
There are a few products that you can add to your daily regiment that will stimulate hair growth.
1. EGGS 
Eggs are rich with all the essential vitamins and minerals (including but not limited to zinc, iron and selenium) Used on your scalp, eggs can increase oxygen, blood production and healthy cell division.
2. PEPPERMINT OIL 
Peppermint oil penetrates the scalp and stimulates hair, thereby increasing oxygen production. Be sure to dilute this strongly concentrated oil before gently massaging it onto your scalp and allowing it rest (covered) for 20-30 minutes.
3. STINGING NETTLE
This herb is packed with useful nutrients. Stinging Nettle is known to combat a problematic hormone that contributes to hair loss (DHT) as well as it as powerful regenerative powers for your hair. Whether you use it in your hair overnight or create a tea rinse, this herb can combat hair loss and give your curls a boost!
4. LAVENDER OIL 
With powerful antibacterial properties there are a myriad of ways you can use lavender oil to stimulate hair growth. It helps to reduce excessive dandruff, keeps your scalp clean and your pores open.
5. APPLE CIDER VINEGAR 
Apple Cider Vinegar is perfect for eliminating build up in your hair as it restores balance and stimulates growth. Product build up is something that people often don't consider, but it can easily disrupt the pH levels of your scalp which then effect the growth of your hair. Try an Apple Cider Vinegar rinse by mixing ACV with water.
6. ROSEMARY OIL 
Known for scalp stimulating properties making it one of the most effective oils in hair growth,  rosemary oil is perfect for encouraging blood circulation in your scalp. It's a good idea to dilute it a bit with another oil (like jojoba oil, which is the closest oil to what humans produce naturally)  and massage it in your scalp.
7. SAGE OIL 
Sage oil increases blood circulation and removes excessive sebum from the scalp.
8. ONION JUICE 
Due to the high sulfur content onion juice is really effective in stimulating and increasing blood circulation. Blend Onions, Apply to your hair and leave in for 15 minutes. You'll be sure to see great improvements.
9. ALOE VERA 
Last but certainly not least. Aloe Vera is rich with over 20 minerals and an overwhelming amount of vitamins. It's antibacterial properties eliminate oil build up, and allow your pores to breathe. Aloe Vera also aids in the overproduction of sebum. Excessive Sebum ( a substance that secretes from your scalp) can slow hair growth, aloe vera is perfect for reducing the overproduction of sebum.
Try these products out and let us know how it works for you in the comment section below!