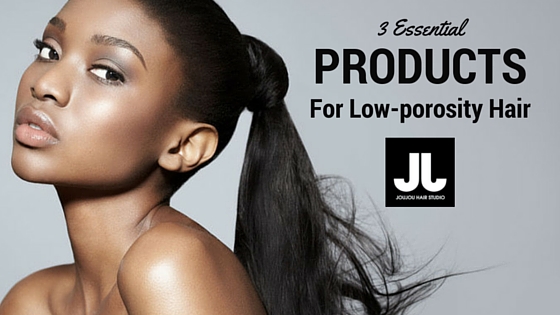 Having low porosity hair can be challenging for those who also struggle with retaining moisture. Hair with low porosity has cuticles that are very compact, making it difficult for water and other hair products to penetrate the strand and provide the optimum amount of moisture.
You may have low porosity hair if you've noticed that water tends to bead up on your strands or if you experience dryness no matter what you do!
Fortunately there are methods that can help you retain maximum moisture. Here are three products you can use to help your low-porosity hair absorb as much moisture as possible:
Clarifying Shampoo
Product buildup on your hair will create an even greater barrier for moisture absorption. Use a clarifying shampoo to help remove the extra gunk from your strands and prepare the outer layers of your tresses to absorb and retain maximum moisture.
Light Oils
Heavy oils don't moisturize hair strands very well (especially if they are low-porosity) simply because the molecules are just too large to actually penetrate the hair shaft. Using  lighter oils are much more effective in providing a real moisture boost.
Deep Conditioner
Regular deep conditioning treatments are a must for maintaining the moisture levels in your hair. Whether you choose to add heat to your treatments, or opt for a DIY deep-conditioning solution, you can rest assured that this essential habit is key to a healthy, moisturized mane. If it's not a part of your current regimen, add it in ASAP!
Low porosity hair has a tougher time retaining moisture simply because of how it's naturally structured. All this means is that if you have low-porosity hair, you have to up your moisture game to reap the maximum benefits from your hair regimen. The most important thing to remember is to love the hair that's on your head and treat it well!
Here's to healthy, happy, moisturized hair!
Did you try out our suggestions? Tell us how these products worked for your low-porosity hair in the comment section below!